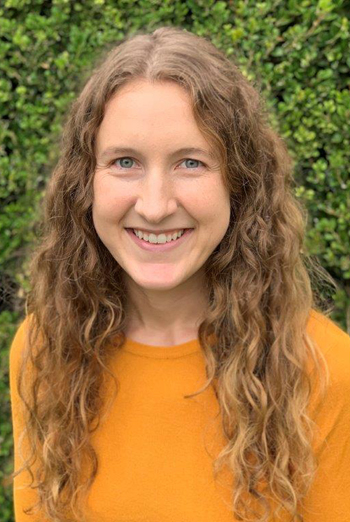 Danielle blaydon, cLINICAL PSYCHOLOGy registrar
Danielle is a Clinical Psychology Registrar, who works collaboratively with clients to assist them with reaching their goals. Danielle completed her clinical training at the University of New South Wales, and holds a Masters of Clinical Psychology with Excellence. Danielle provides treatment to individuals with generalised anxiety, panic, social anxiety, health anxiety, sleep difficulties, depression, perinatal depression and anxiety, grief and loss, stress, and attentional and behavioural difficulties. Danielle has a particular interest in working with children, adolescents, and adults with chronic illnesses, chronic pain, and neurodevelopmental and acquired disabilities, including Autism Spectrum Disorder. She also works with adolescents and young adults experiencing stress related to their studies, in addition to exam and music performance anxiety. Danielle works across the lifespan, however she primarily works with children, adolescents, young adults, and parents.
She is committed to using evidence-based treatment approaches and predominantly employs a cognitive behavioural framework. Danielle often integrates other evidence-based interventions into treatment, such as, Dialectical Behaviour Therapy, Acceptance and Commitment Therapy, Family Systems Therapy, Emotion Coaching, and Mindfulness.
In addition to Approach Psychology, Danielle also works at a large not for profit organisation in a multidisciplinary team. She assesses and treats children aged 0 to 12 years with a range of acquired and developmental disabilities and mental health concerns. Danielle has previously worked with children, adolescents, and their families in a Child and Adolescent Mental Health Service (CAMHS), and at a university clinic. She has experience working with adults with physical and mental health concerns in a public hospital.
Danielle is skilled at conducting child and adult psychometric assessments, to diagnose intellectual disabilities, learning disorders, attentional difficulties, memory difficulties, and to identify gifted and talented students. Danielle enjoys running group programs for children and adults, and has experience leading groups aimed at improving social skills and memory. She has conducted research in the areas of stress and chronic pain.
Danielle is registered with the Psychology Board of Australia and is a member of the Australian Psychological Society and an associate member of the Australian Clinical Psychology Association. Danielle advocates the importance of self-care, and she regularly practices yoga and meditation. ​